Meet our new Head Professional Golf Coach – Darren Scholes
April is a month that welcomes many things to be excited about – longer and warmer days, the Easter bank holiday, but for us at Barnham Broom, we are most happy about the arrival of Darren Scholes, our brand-new Head Professional Golf Coach.
A career spanning several decades and continents
Starting his golfing career in the north of England, Darren began as an apprentice professional in Bolton, near Manchester. Once qualified as a professional he moved on and spent several years on tour, playing full-time first in America, after which he went to Europe, where he then spent 17 years of his career coaching in the Black Forest in Germany.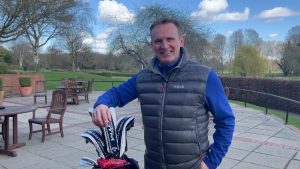 Darren brings his enormous wealth of professional golfing and coaching experience to Barnham Broom.
He returned to England around 10 years ago, where he lived in Cambridge and spent his time there at Cambridge City golf range and Cambridgeshire Golf Club.
At Barnham Broom Darren offers one-to-one and group coaching, lessons, and support with strategy.
As a self-confessed workaholic, Darren ensures he manages his day so that he still has time to check in with his family. In his life beyond the range, he enjoys his family time, loves walking with his dog, and since the lockdown he has been studying in the world of finance during his spare time.
The perfect choice for Barnham Broom
The facilities at Barnham Broom were what first attracted Darren to the role here with us, offering everything that a golfer could need. We have two award-winning golf courses, plus a great academy on-site with a beginner's course at the end of the range, giving Darren the perfect setting to get the best out of his coaching skills. His fabulous skills and experience made Darren the perfect candidate when our previous Head Coach retired – and we were thrilled when he agreed to come on board at Barnham Broom.
Golf is Darren's passion, and he spends his days at Barnham Broom with one-to-one and group coaching and playing lessons on the course on strategy. His role as Head Professional means he will be here to offer any support that a golfer needs.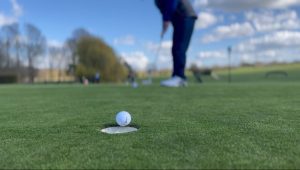 The fantastic facilities at Barnham Broom were what first attracted Darren to the role here.
He says, "The best part of being at Barnham Broom is the location itself. It's just amazing, the surroundings are beautiful, and it feels just like you're on holiday. It's beautiful just to be here and to help grow the game of golf at Barnham Broom."
If you are interested in working with Darren for coaching or golf lessons, please get in touch with us at Barnham Broom, via email golfshop@barnham-broom.co.uk or call on 01603 757527.