Building Festive Team Spirit
As the holiday season approaches, it's not just about decking the halls and indulging in delicious treats; it's also an ideal time to foster a sense of camaraderie and teamwork in the workplace. Festive team-building activities can bring your team closer together, boost morale, and enhance collaboration. With the right blend of creativity and thoughtful planning, you can create a joyful and inclusive environment that will leave a lasting, positive impact on your team dynamics.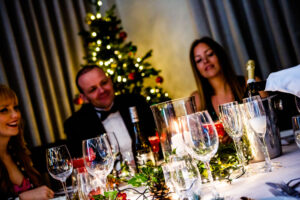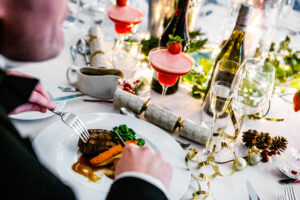 Interactive Festive Workshops
Take part in interactive workshops that encourage creativity and collaboration. Consider organising holiday-themed crafting sessions, where team members can come together to create handmade decorations or personalised gifts.
We have two great events here at Barnham Broom, Wreath Making and Table Centre Piece Making. Both are fantastic ways to bring your team building into your festive celebrations.
Team-Building Challenges and Games
Introduce friendly team-building challenges and games that promote collaboration and friendly competition. Plan festive-themed scavenger hunts, trivia contests, or team-based challenges that require problem-solving and communication skills. These activities not only add an element of excitement but also encourage teamwork and communication, fostering a sense of unity among team members.
Festive team-building activities provide a unique opportunity to strengthen the bonds within your team, enhance collaboration, and create a positive work environment. By embracing inclusivity, encouraging volunteering, and fostering creativity, you can create a memorable holiday season that brings your team closer together.
Here at Barnham Broom, we have a wide variety of events and spaces that can be hired to suit your team-building needs. Our team is here to help bring your ideas to life and support you in providing the best experience to your team or delegate.
Get in touch today to see how we can help you achieve your perfect team-building event.
Discover our upcoming events https://barnham-broom.co.uk/whats-on/