Meet the Team: Emily Blake, Pastry Chef
We know here at Barnham Broom that our reputation as a top-class leisure and hospitality venue derives from our dedicated team of staff who put the customer and their happiness at the forefront of all they do. In turn, we like to do all we can to nurture our staff and their development – after all, happy staff means happy customers.
One such staff member, Emily Blake has been a stalwart part of the team at Barnham Broom for almost a decade and recently we have helped her to progress her hospitality career. She began her journey with us working as front of house, where her friendly welcome made her a firm favourite amongst our customers. Being a natural at providing exceptional customer service, Emily understands the value of a great customer experience.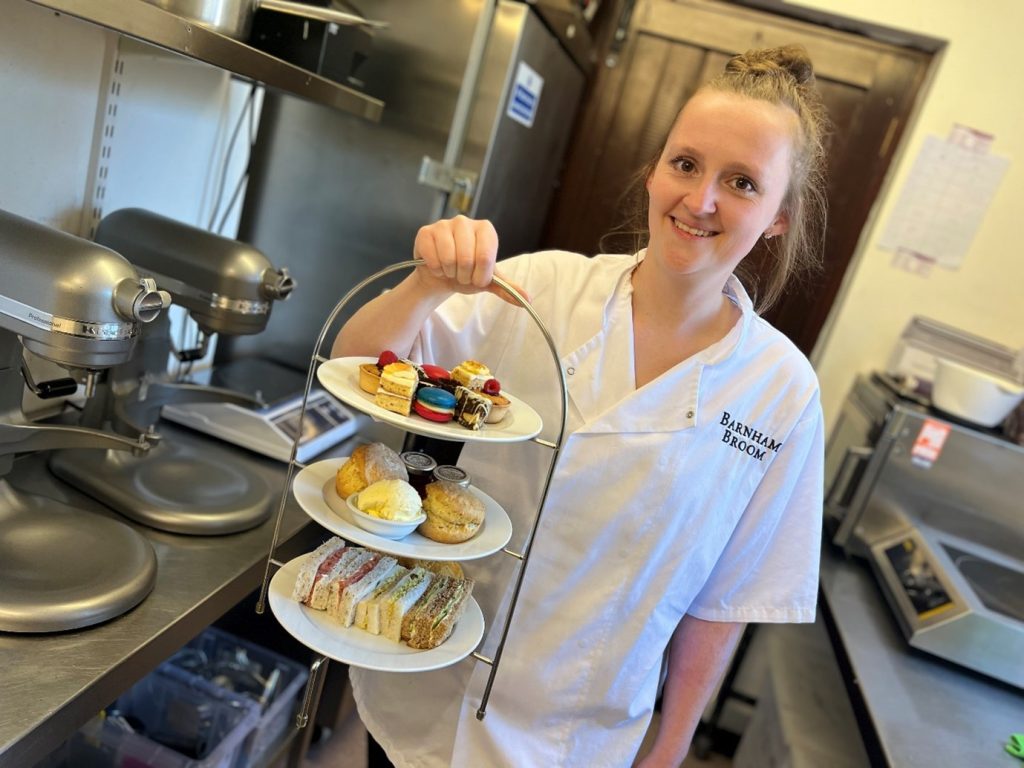 Emily Blake, Pastry Chef at Barnham Broom with one of her afternoon teas.
As much as she loved being front of house, Emily has had a lifelong passion for baking and patisserie and has always had a hankering to utilise her skills in customer care from the opposite side of the kitchen doors. It was only when Emily recently gave birth to her baby daughter Harper that the stars really aligned for her culinary career. "Once I became a Mum it was a real chance for me to take stock of my career so far and to think about the next steps I wanted to take. It felt like the right time for a change and to progress my career within the kitchen as I'd always dreamed of," explains Emily.
Emily's skills mean that Barnham Broom is one of the few venues in East Anglia that has a dedicated in-house patisserie chef and the tasty morsels she cooks up in our kitchens means customers can continue to enjoy her fantastic customer service while she dons her chef's whites.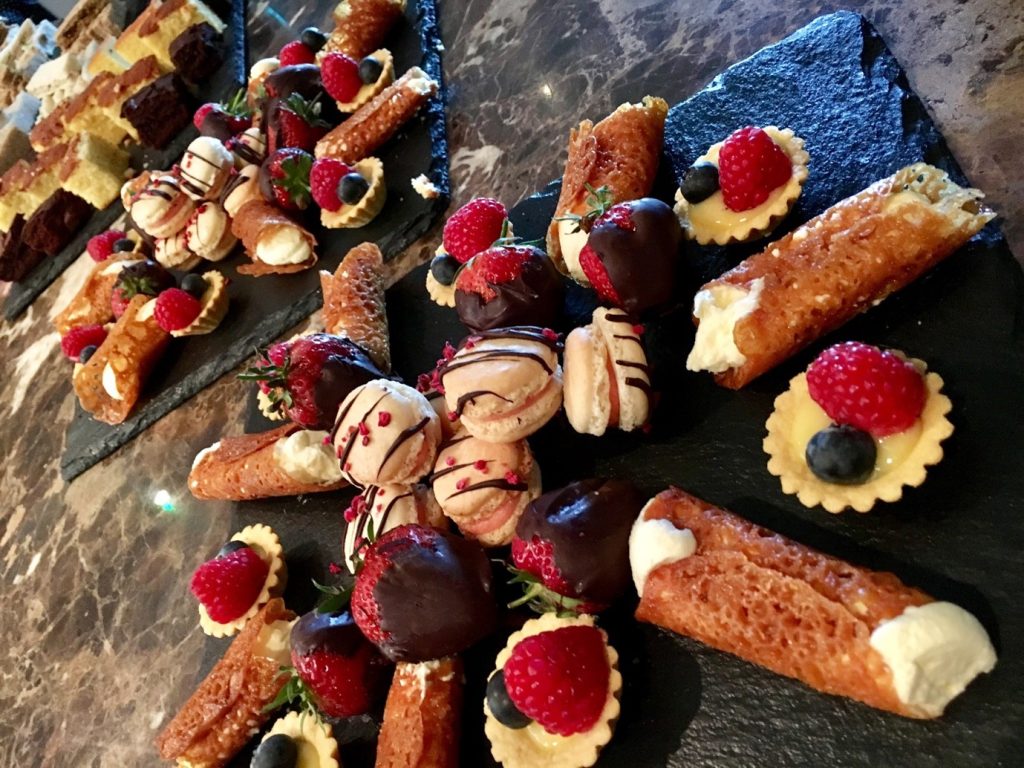 Emily creates sweet treats for both the AA Rosette Brasserie, the Sports Bar, as well as for events, meetings and conferences that are held at Barnham Broom.
Barnham Broom was only too happy to assist Emily with her career transition to Pastry Chef, supporting her with her endeavours to realise her career dreams. She has been creating all things patisserie ever since, from afternoon tea, breads and sweet treats for both the AA Rosette Brasserie and the Sports Bar; as well as for events, meetings and conferences that are held at Barnham Broom.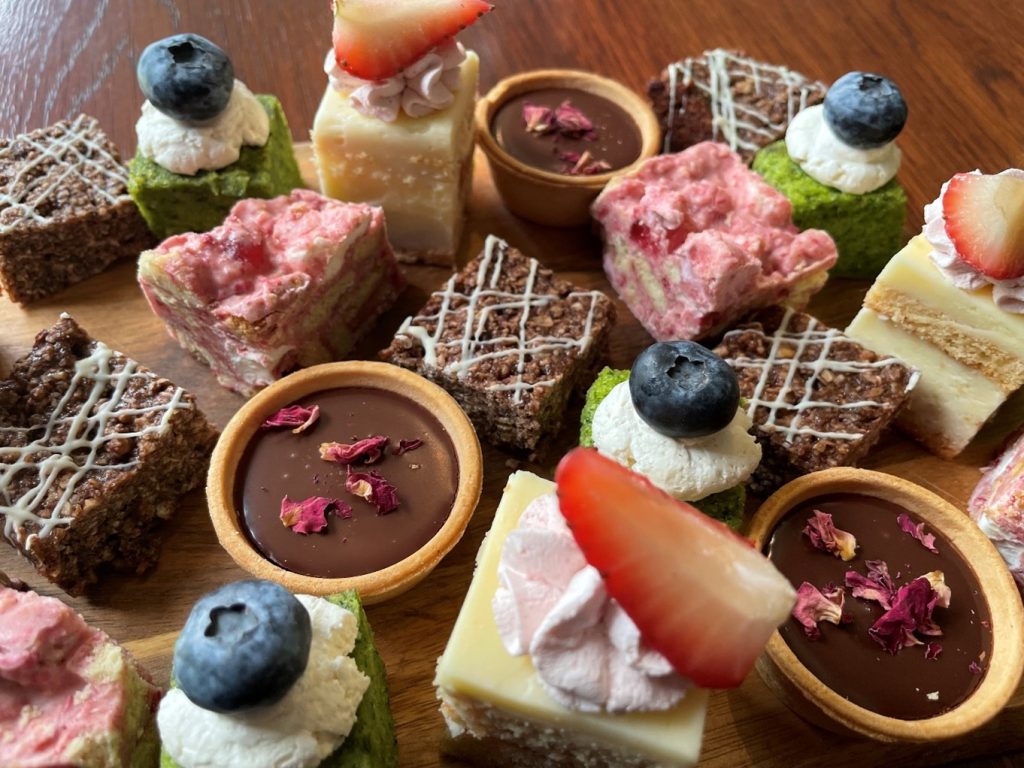 Emily's speciality is her delicious afternoon teas.
To taste Emily's afternoon tea or to experience our AA Rosette Brasserie or Sports Bar, visit barnham-broom.co.uk/eat for more information and to book.